For the first time in a long while, the Vancouver real estate is experiencing its lowest in pricing. The market was at its highest point in 2016 but a different story today.
The bearish market has made the sellers switch seat with the buyers. Even though a reduction in the property price was expected, it wasn't predicted to be this bad, according to a local realtor, Barry Magee.
Magee's statement came after his review of the sales data prepared by the Real Estate Boards of Greater Vancouver and the Fraser Valley. The review revealed the sum of all property sold in Vancouver for the first 6 months of 2019 was lesser than the same recorded from 2016 ― $15.6 billion (2019) compared with $38.1 billion (2016).
The sharp drop and the forecasts of more drops were considered by Magee to be a comeback to reality and that it would be better for the society in general. He considered the housing price to be outrageous.
Buyers now have the superior power to dictate a real estate worth instead of the other way round in previous years like 2016.
Vancouver fails to get listed in the top 5 tech cities
Another hit at Vancouver is its failure to make the top 5 in the list of North America's top tech talent cities compiled by CBRE. On the list, U.S. San Francisco Bay and Seattle ranked first and second respectively while Vancouver ranked 12th.
Why should anyone be worried about this you may ask. There is no denying the fact that technology hub is a hot real estate market. Imagine locations like Silicon Valley in America.
If Vancouver had made the top 5 list, its real estate sales may have significantly improved. Anyway, there is hope for the future as observed in a Bloomberg opinion article. The growth of the tech hub in Vancouver is described as being modest. But the strict immigration policies of America is predicted would force the migration of technology companies to Vancouver.
There are already rumours that tech giant, Apple Inc. is considering opening an office in Vancouver.
The real cause of price plummet
When people talk about the plummet of the Vancouver real estate, they make it sound like the price has significantly reduced. A careful analysis of the problem would reveal the market problem has more to do with the number of sales than price.
There are 25 per cent more houses listed for sale compared to the previous year. Only a few sellers in spite of this are reducing their listed price. A real estate advisor, Adil Dinani noted that sellers who are pricing their homes in the reflection of the new market are seeing sales. But it seems there is a short supply of this kind of sellers in Vancouver.
Data from Royal LePage survey shows that the prices of condo just dropped in 2019 since 2014 even though the market has been witnessing a high plummeting rate since 2018. This is another reflection the market problem is a battle between unyielding sellers and buyers who are not ready to pay the demanded price.
Global News reported two homes whose prices were reduced to attract buyers. One in Vancouver's Southlands neighbourhood was listed for $5.29 million last year but to attract buyers, it is now listed for $3.6 million. Likewise, the other one which is in Vancouver's west side is now listed $3.9 million from the previous price of $4.5 million.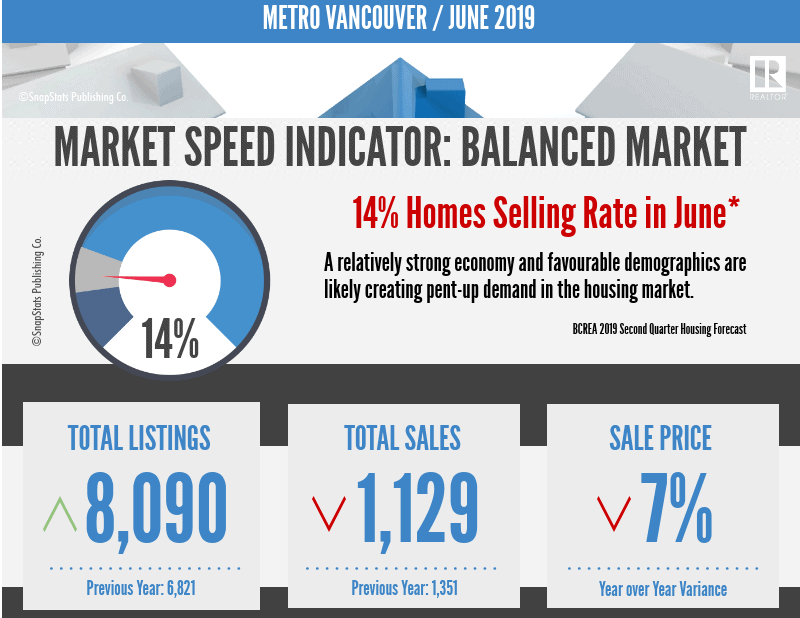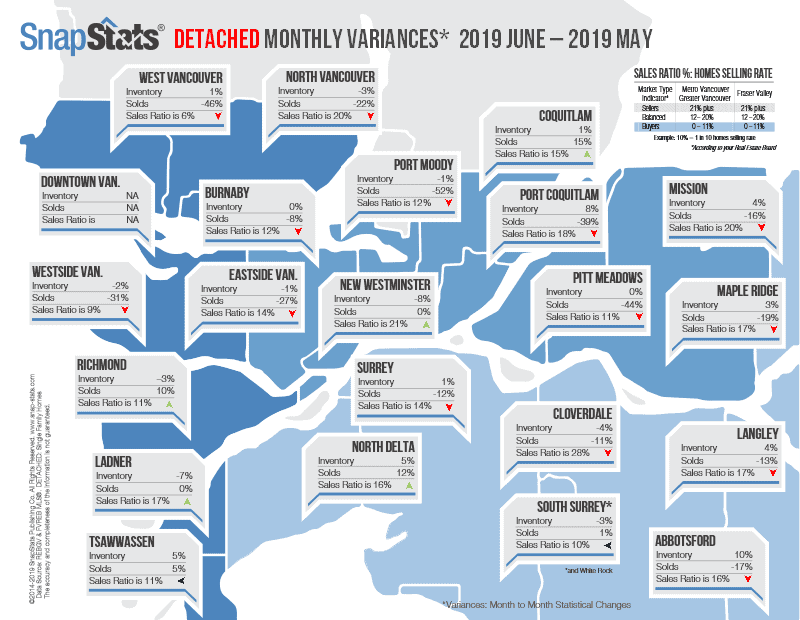 Vancouver real estate remains unaffordable
For first-time home buyers in Vancouver, the price of listed real estate properties remains unaffordable.
The situation of affordability is individually defined. But going by the definition of the Canadian Centre for Policy Alternatives (CCPA), a house is affordable if its total expenses do not exceed 30 per cent of an individual's gross income (you may call it pre-tax income if you prefer). The expenses are expected to include rent, mortgage payments, utilities, and taxes.
These have led to lots of complaints from millennials and many of them agreeing they would forever remain a tenant while unable to buy a home of their own.
The recent report released by CCPA showed that more than half of people living in Greater Vancouver cannot afford an average one-bedroom apartment rent fee. To afford such rent, you will need to make at least $26.72 per hour. That means you should be looking at about $55,600 annual salary/income.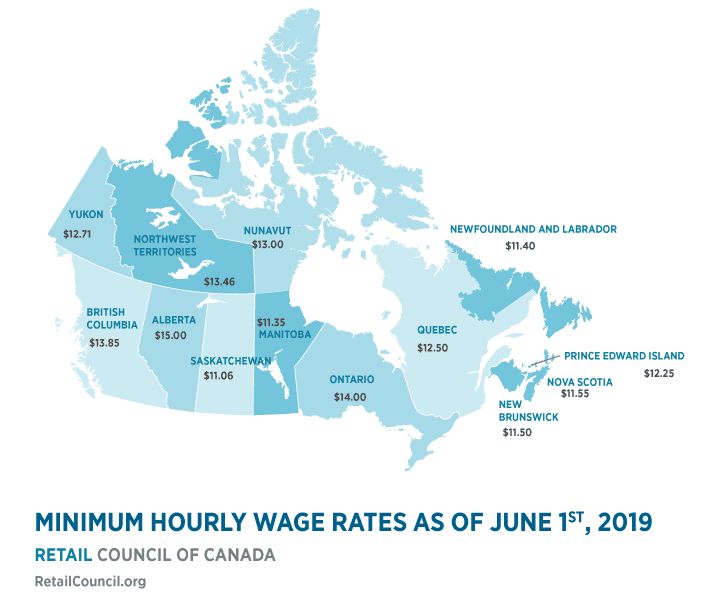 Making lesser than $20 per hour? Try these areas
All hope is not lost for people making below $26.72 and in need of an apartment to rent in Metro Vancouver. If you make as low as $17.85 per hour, you should be able to afford a one-bedroom in North Delta; making $17.93 per hour? Start looking at a place in Maple Ridge; and you can get one too in Newton if you make $18.01 per hour.
First-time prospective buyers increasing?
A realtor named Zenin McEachern is one of the experts that believe the number of prospective first-time buyers has increased. In his view, these new buyers have been capitalizing on the cooling prices and reduction in overall demand as there are fewer bidding wars in recent times.
Blame foreign home buyers for Vancouver home unaffordability
An assistant professor, Josh Gordon of the School of Public Policy, Simon Fraser University published a working paper titled "Solving Wozny's Puzzle" in June. In the paper, Gordon argued the cause of the unaffordability of homes in Vancouver is as a result of the high proportion of real estate properties owned by foreigners who do not live or pay taxes in Canada.
His view was also validated by a geography professor, David Ley of the University of British Columbia who described the result of Gordon's research as "unimpeachable".
Ranking just a place behind Hong Kong in the list of the most unavoidable cities in the world, Vancouver's home foreign buyers are mainly the Chinese.
5 Vancouver Neighbourhoods remain strong in real estate sales
Many neighbourhoods of the metropolitan are seeing their housing price plummet but five neighbourhoods real estate market continually performs beyond expectation.
A study analyzing the Vancouver real estate's market trend from February to May 2019 revealed that 19 neighbourhoods are less affected by the market crises. Of the 19, five stood out.
Wondering what was used in gauging these neighbourhoods' performance? The researcher looked at the sales-to-active listings ratio (SAR) of all property types in individual areas across Vancouver. This criterion of evaluation is valid when viewed from the perspective of an economist. Remember, "the higher the demand, the higher the price and the higher the supply the lower the price."
The five areas that stood out based on the SAR assessment are;
Clayton, Surrey (22 per cent)
Central Meadows, Pitt Meadows (20 per cent)
Fraser East, Vancouver (20 per cent)
Citadel, Port Coquitlam (20 per cent)
Mount Pleasant East, Vancouver (20 per cent)
As you can see in the infographic, the researchers considered neighbourhoods with more than 20 per cent SAR as seller's market while areas with 12 to 20 per cent as a balanced market (i.e. the listed property is not in abundance compared to demand.
Neighbourhoods below the grade of 12 are considered the buyer's market. Most neighbourhoods in Vancouver falls in this category ― the reason why the real estate market continues to cool.