False Creek & Olympic Village
False Creek North is located north of False Creek and south of Pacific Boulevard between the Burrard Street Bridge on the west and International Plaza just east of the Cambie Bridge on the east.
The inlet called "False Creek" used to be five times larger than it is today. In 1859 it was named by Captain George Henry Richards who navigated his ship into the basin during his hydrographic survey of 1856-63 and expected a water link to coal deposits but instead found it to be a dead end.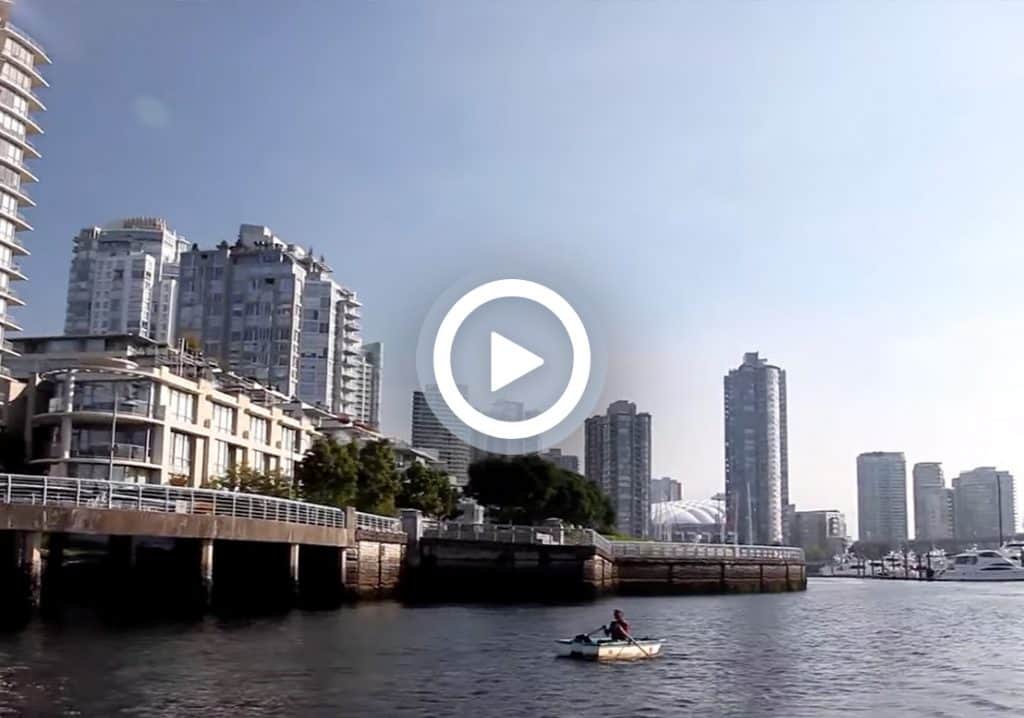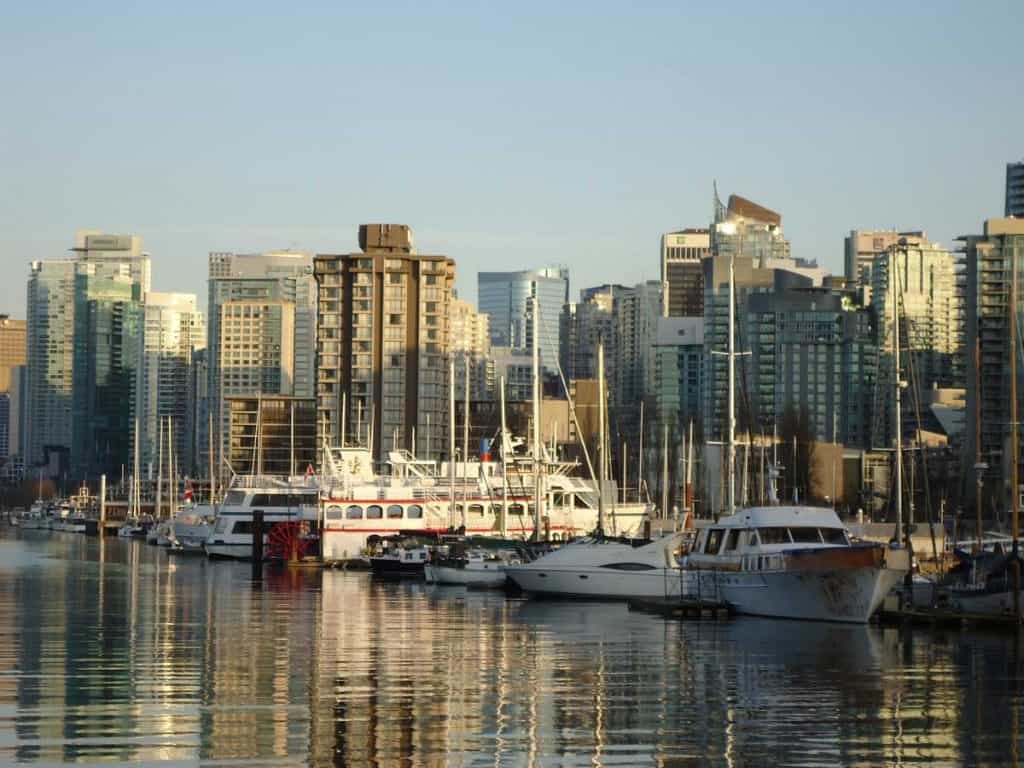 Soon thereafter False Creek was used for the transport of local lumber by the newly built mills on its south shores.
The area surrounding False Creek became more attractive to businesses after the Canadian Pacific Railway extended its railway line to English Bay and the first Granville Street bridge was built in 1889 connecting the two shores of False Creek.
The CPR built large railway yards on the north shore taking advantage of 20 tax free years in return. The area of the railway yards became know as Yaletown because the railway workers who moved there, had previously worked at Yale – CPR's main construction camp.
During WW I the east end of False Creek was filled in to create space for railway yards and terminals and by 1950 filling in all of the creek was regarded as an option after False Creek had become unsanitary and had no further commercial use.
In the 1960's the CPR, the province and the city did a land swap which gave the province the former railway yards on the north shore. The province used the site for Expo 86 which Jim Pattison made into a great success. The city obtained the land on the south shore and involved different groups in the development of predominantly residential buildings which lease the land from the city.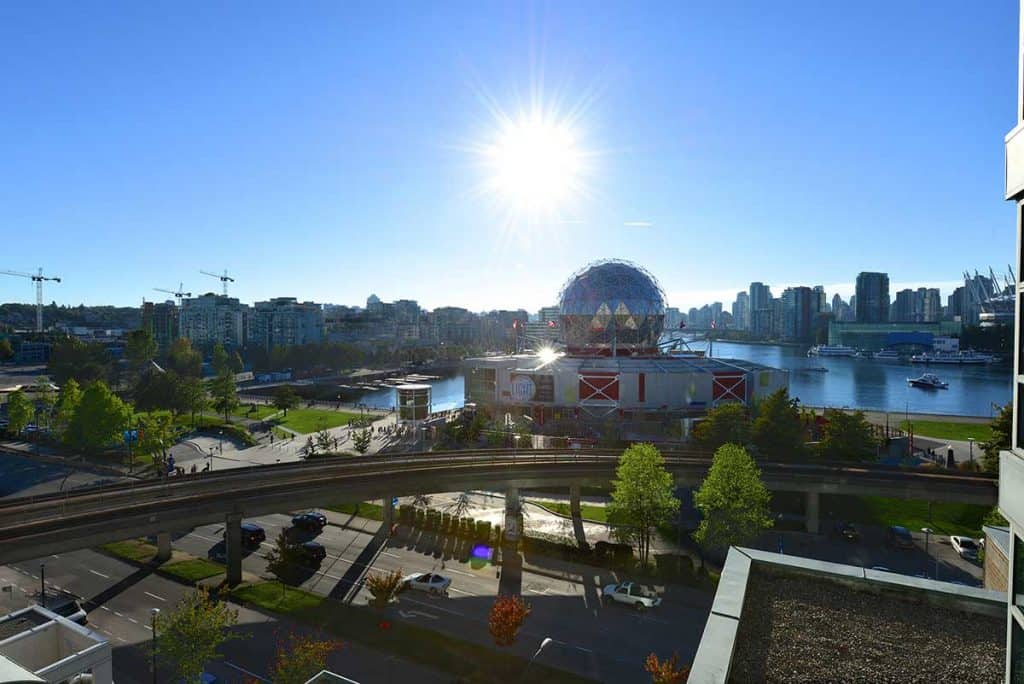 After Expo Premier William vander Zalm offered the 84 hectare site on the north of False Creek to private developers. In 1988 Hong Kong billionaire Li-ka Shing was the highest bidder at $320 million over 15 years, a price that many thought was too low.
In 2010 Li-ka Shing's company Concord Pacific completed the development of the new residential area with approximately 40 high rise buildings. CPR's roundhouse is now a community centre and the only building retained from the area's industrial past. The Roundhouse also houses Engine 374 which was the first passenger train to enter Vancouver (1887).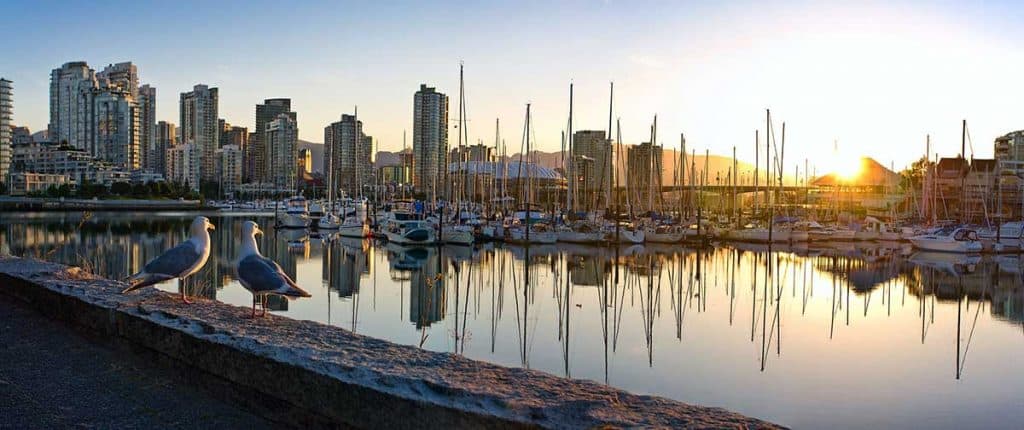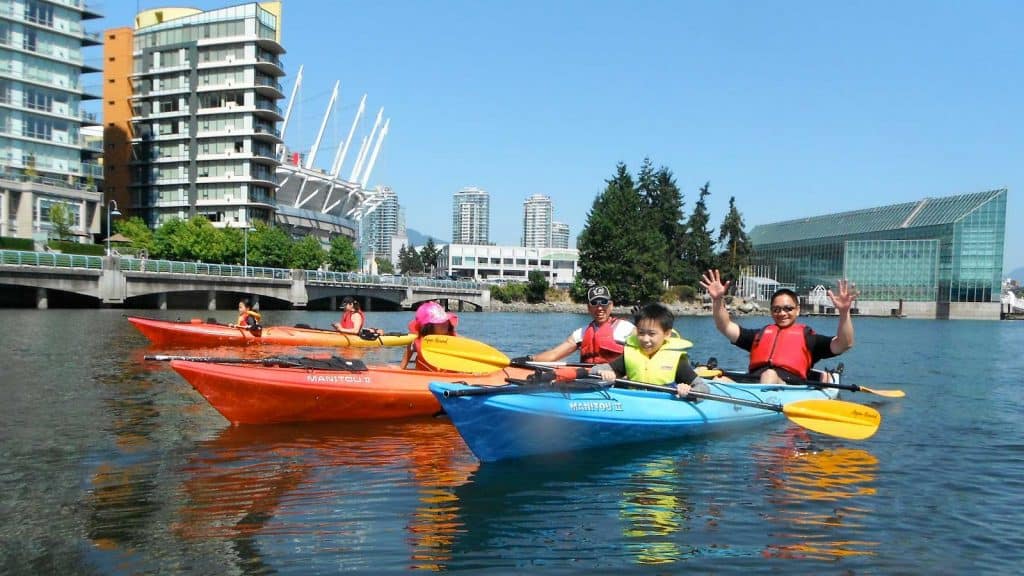 When you're ready to talk we're here to help